Personalized Mobile App Development for E-commerce Websites
TAPQUAD is a leading mobile application development company that specializes in personalized e-commerce mobile app. Our team of experts can help you create an engaging and interactive experience for your customers. For more information, visit our website today! Increase your mobile sales and customer loyalty.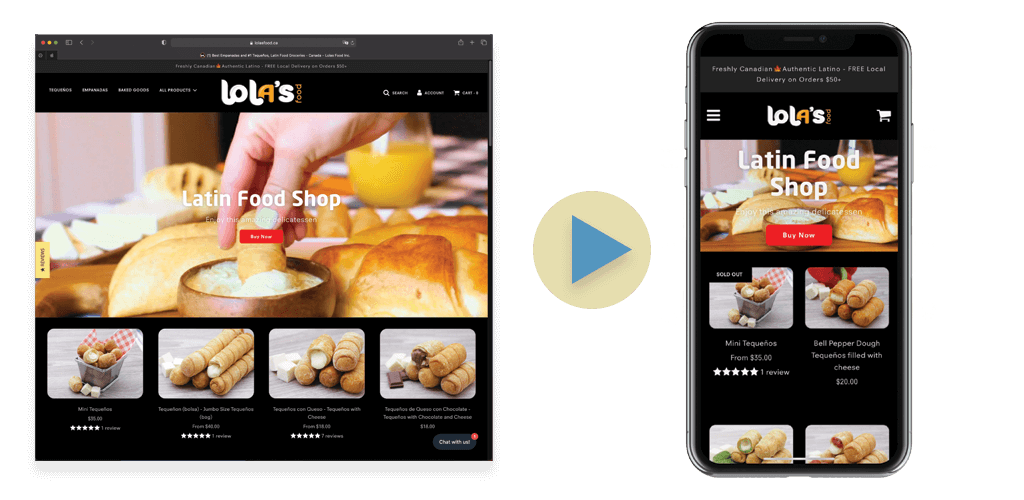 Why turning your E-commerce store into an App?
*Service and maintenance required to keep the optimal performance and security of your e-commerce and your mobile app.
** Major Platforms have been tested but we recommend to use platforms that are not heavily customized
Frequently asked questions
Most frequent questions and answers
How can an E-commerce website turn into a mobile App?​
An e-commerce website can turn into a mobile app with an exclusive and innovative service offered by TAPQUAD Inc.
Request more information.
If I don't have an E-commerce website yet, what can I do?
Don't worry; we will create one for you using the most trusted e-commerce platform, then we will develop your mobile App.
What do I need to convert my e-commerce website into a Mobile App?
To have an existing functioning e-commerce website and a theme or template that is 100% Mobile friendly or mobile-first.

A secured e-commerce website.
Don't worry if you need help; we can improve your e-commerce website and help you succeed.
How long takes to convert an e-commerce website into a Mobile App?
Our timing of conversion is pretty accurate. Every store is unique, and it could be different in every case. But based on our experience, a standard project will take one or two weeks max.
Who publishes and maintains the mobile App?
What are the main benefits of having a mobile app instead of a website?
It is a great question. Your customers' time is minimal, and to keep them engaged with your brand, products and services, it is vital to be in their mind all the time; that is where a mobile app will enter to play. 
Here are the two main benefits:
Keeps a personal connection with your customer
Increases engagement, brand recognition, trust and sales!