Elevate Your Business with a Seamless Native Mobile App for Your E-commerce Website
Unlock unparalleled growth potential for your business by transforming your e-commerce platform into a cutting-edge native mobile app. Engage your customers like never before, with a dynamic and user-friendly mobile experience that enhances convenience, boosts sales, and strengthens brand loyalty. Our expert team specializes in crafting bespoke native mobile apps tailored to your e-commerce needs, ensuring a seamless transition into the mobile realm. Elevate your online presence, maximize conversions, and stay ahead of the competition by embracing the power of a dedicated mobile app. Join us on the forefront of e-commerce innovation and witness your business thrive in the palms of your customers' hands.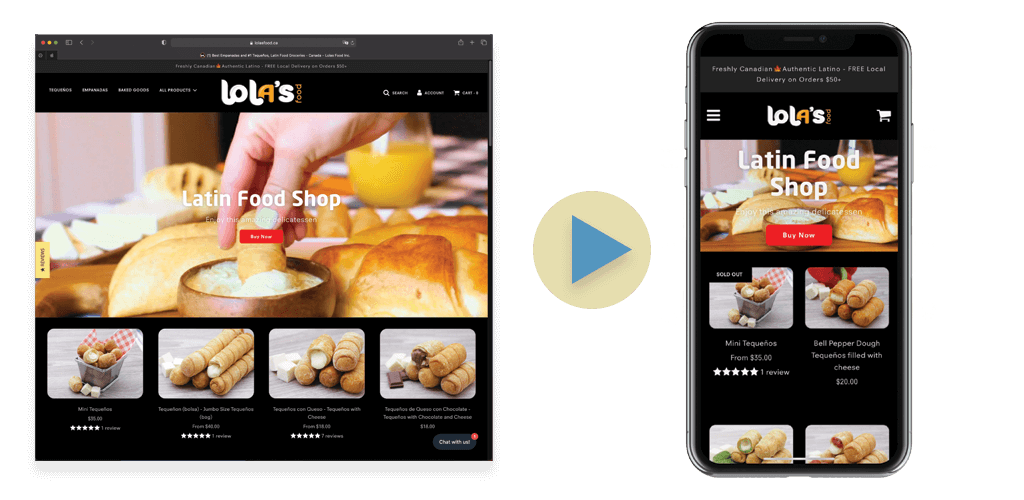 Why turning your E-commerce store into an App?
*Service and maintenance required to keep the optimal performance and security of your e-commerce and your mobile app.
** Major Platforms have been tested but we recommend to use platforms that are not heavily customized
Frequently asked questions
Most frequent questions and answers
How can an E-commerce website turn into a mobile App?​
An e-commerce website can turn into a mobile app with an exclusive and innovative service offered by TAPQUAD Inc.
Request more information.
If I don't have an E-commerce website yet, what can I do?
Don't worry; we will create one for you using the most trusted e-commerce platform, then we will develop your mobile App.
What do I need to convert my e-commerce website into a Mobile App?
To have an existing functioning e-commerce website and a theme or template that is 100% Mobile friendly or mobile-first.

A secured e-commerce website.
Don't worry if you need help; we can improve your e-commerce website and help you succeed.
How long takes to convert an e-commerce website into a Mobile App?
Our timing of conversion is pretty accurate. Every store is unique, and it could be different in every case. But based on our experience, a standard project will take one or two weeks max.
Who publishes and maintains the mobile App?
What are the main benefits of having a mobile app instead of a website?
It is a great question. Your customers' time is minimal, and to keep them engaged with your brand, products and services, it is vital to be in their mind all the time; that is where a mobile app will enter to play. 
Here are the two main benefits:
Keeps a personal connection with your customer
Increases engagement, brand recognition, trust and sales!